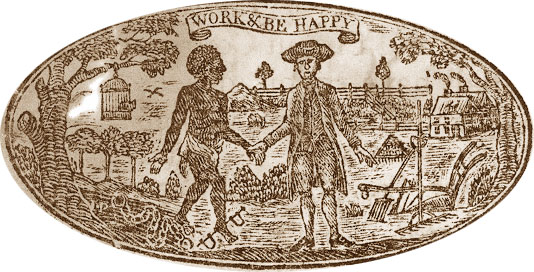 The Pennsylvania Abolition Society
Organized in 1775 as
The Pennsylvania Society
for
Promoting the Abolition of Slavery,
and for the Relief of Free Negroes
Unlawfully Held in Bondage,
and for
improving the condition of the African race
DONATE NOW!

You can support the PAS through our donor advised fund
at the Philadelphia Foundation
The Pennsylvania Abolition Society was founded in 1775 at the Rising Sun Tavern in Philadelphia, as a Society for the "Relief for Free Negroes unlawfully held in Bondage." Its mission was later expanded in the 1780s to include "improving the Condition of the African Race." For the founders, this primarily meant offering jobs and education to black youth, whether escaped slaves from the South or native Philadelphians.
The Pennsylvania Abolition Society continues its work through grants to organizations and programs that seek to improve conditions of African Americans throughout Pennsylvania, particularly in Bucks, Chester, Delaware, Montgomery and Philadelphia counties. Funded activities include projects confronting racism, preserving African American monuments, fighting housing discrimination, promoting multicultural arts, exposing children to multicultural education, and improving the quality of race relations in Pennsylvania. The Pennsylvania Abolition Society maintains a donor-advised fund at The Philadelphia Foundation. Additional grants are made from its own endowment.
The papers of the Pennsylvania Abolition Society are on deposit at the Historical Society of Pennsylvania and are available to researchers there (see links below). Digital versions of these records are also available to schools and libraries via subscription from Adam Matthews Digital.
Information on the Pennsylvania Abolition Society at the Historical Society of Pennsylvania website:
From the Library Company of Philadelphia, a site on abolition based on a National Endowment for the Humanities Summer Seminar: http://www.abolitionseminar.org/