.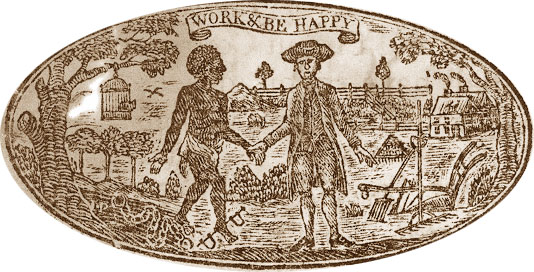 Pennsylvania Abolition Society (PAS) Grants
applications due January 15, 2024
Please note:
We have changed to an email submisson system

PAS, formed by Anthony Benezet and the first abolition society in the world, seeks proposals for its annual grants to its fund established at The Philadelphia Foundation.
Grants:
Requests for grants are sought from 501(c)(3) organizations and programs that work to improve conditions of African Americans throughout Pennsylvania, particularly in Bucks, Chester, Delaware, Montgomery, and Philadelphia counties. Examples of proposals that would be considered include projects confronting racism, preserving African American monuments, fighting housing discrimination, promoting multicultural arts, exposing children to multicultural opportunities, offering recognition awards, providing scholarships for persons of African American descent in seeking higher education, and improving the quality of race relations in Pennsylvania.  Typically, these grants range in size from $500 to $2,000.
Ineligible requests: The Society does not accept funding requests
Applicants must submit, in this order:
Application summary sheet (download link below) -- THIS SHOULD BE THE COVER PAGE
Letter of application indicating that you are applying for the Pennsylvania Abolition Society Fund at the Philadelphia Foundation
Description of project or program to be funded and the desired amount (may be included in letter of application)
Background summary information about the organization and program, if desired
Copy of IRS 501(c)(3) determination letter
Download Application Summary Sheet/Cover Page

Please combine all files into one Adobe Acrobat file, in the order listed here, and email to awards@paabolition.org
2023 Cycle Awards
African American Museum of Philadelphia --

Educational Prgamming in coordination with the National African American Museum of History and Culture - donor-initiated special project

Art Sphere Inc -- Financial Literacy for Teens and Adults

Chester County History Center -- Underground Railroad Walking Tours

Eastern State Penitentiary -- Virtual Tour Technology

Historic Fair Hill -- donor-initiated gift, not part of the competitive process
Historical Society of Pennsylvania -- ongoing support for PA Abolition Society archives collections care (donor-initiated gift, not part of the competitive process)

Human Rights Coalition -- Prison Abolition Archive

La Salle University -- Documenting the Black History of Belfield

Museum of the American Revolution -- AmRev Presents: Black Founders, A Musical Experience

National African American Museum of History and Culture -- multi-year gift for educational project

(donor-initiated gift, not part of the competitive process)
National History Dayof Philadelphia -- donor-initiated gift, not part of the competitive process

Presbyterian Historical Society -- African American Leaders and Congregations

Wildwood Cemetery--Road Restoration to Abraham Updegrass's Grave

Wyck Association -- Wyck: History Hunters Hosting



2022 Cycle Awards
1Hood Media Academy - Ask a Black Lawyer podcast series
African American Museum of Bucks County - Untold Stories and Hidden Figures of Bucks County
African-American Museum in Philadelphia - Educational Progamming in coordination with the National African American Museum of History and Culture - donor-initiated special project
The Carpenters Company of Philadelphia - Changing the Face of the City
Community Partnership School - African Dance with Kulu Mele
Ebenezer Maxwell Mansion - Linda Sanders Artist in Residence installation
Germantown Historical Society - African American Heritage Guide in the German Township
Historic Fairhill - Reading Promise Festival
Historical Society of Pennsylvania - Virtual Learning with the PAS Records
Historical Society of Pennsylvania -- PAS Collections Care - donor-initiated ongoing support
Jubilee School - Telling the Story of Africatown in Mobile, Alabama
National Museum of African American History and Culture -- donor-initiated special project
National History Day Philly -- donor-initiated ongoing support
Pennsylvania Academy of the Fine Arts - School Tour Program
Sister Thea Bowman Black Catholic Education Foundation - Project Hope
2021 Cycle Awards
2020 Cycle Awards
Beacon Theatre Productions -- Under the Bonnet: A Play about Lucretia Mott
Betsy Ross House (Historic Philadelphia) -- Women at Work in Revolutionary Americ
Concord School House -- The Slave Narratives: 500 Years of Resilience
Eden Cemetery Company -- Saving Eden's Historical Records
The Frances Project -- The Philadelphia Frances Project
Historic Fair Hill -- History Through Theater
Ivy Legacy Foundation -- HBUC for Life: A Call to Action
Jubilee School -- Sharing Stories of Elder Activists from the Community
The Keeping Society of Philadelphia -- PHRP Nomination: William Still's Boarding House
Union League Legacy Foundation -- National History Day Philadelphia
Pennsylvania Humanities Council Philadelphia -- Teen Reading Lounge
Presbyterian Historical Society -- African American Leaders and Congregations
Rosenbach Museum & Library -- Alice Dunbar-Nelson Exhibition
Shining Light Ministries -- Impact Workshop at State Correctional Inst. Phoenix
YWCA Tri-County Area -- Inclusion, diversity, and cultural sensitivity training
2019 Cycle Awards
African American Museum of Philadelphia: Foodways of the Diaspora

Art Sphere: History through Art

Bethel Burying Ground / Mother Bethel: Teacher Professional Development Series

Community Learning Center: High School Equivalency Test Fee Voucher Program

Culture Trust / History Making Productions: Teacher Guide, Sisters in Freedom

Historic Philadelphia: Once Upon a Nation Storytelling

Historical Society of Pennsylvania: Records processing / African American Collections

Independence Seaport Museum: Juneteenth Celebration

Library Company of Philadelphia: From Negro Pasts to Afro Futures

Methodist Services, Making Place: West Philadelphia

Mural Arts, Guild Scholarships (youth violence reduction programs)

National History Day: special award

PACSCL: Chronicling Resistance Collections

PAFA: School and Teacher Program, and Family Arts Academy

St. Daniel's Ray of Hope Community Development Corporation: Chester Juneteenth Festival

Wyck:History Hunters Hosting




2018 Cycle Awards
Arch Street Meeting House Preservation Trust:Abolition Lecture Series
Beacon Theatre Productions:The Fanny Kemble Project
Chester Children's Chorus: Building Resilience and Cultural Awareness through Literature (summer learning program)
Cliveden of the National Trust: Cliveden Food Chain (Chew Family indentured and enslaved workers)
Concord School House/Upper Burying Ground: Freedom Stories
Eastern State Penitentiary: The Returning Citizens Tour Guide Project
Historic Fair Hill: History Education & Community Service
Historical Society of Pennsylvania: History Makers Summer Camp; ongoing collections care for the Pennsylvania Abolition Society papers
Jubilee School: Book-writing project -- Visions from the Future from Ancestors of the Past and Children of the Present
Land Conservancy for Southern Chester County:- Bucktoe Cemetery Living History Classroom
Pennsylvania Humanities Council: Chester Humanities Summer Camp
Sisters Project (Women Make Movies): Sisters project on racial discrimination against African American women by white college sororities
Stenton: The History Hunters Youth Reporter Program
Theatre for Transformation: National Loving Day Live Performances about the 14th Amendment
William Way LGBT Community Center: Processing of the Anita Cornwell Papers
2017 Cycle Awards
African-American Museum: Juneteenth Parade and Festival
Ben Franklin, Celebration of 2018 Birthday Celebration: "Race Relations and Human Rights"
Chester Fund for Education and for the Arts: Arts Integration at the Chester Charter School for the Arts
Community Learning Center: High School Equivalency Fee Voucher Program
Historical Society of Pennsylvania: HSP Encounters and the PAS Records (biographical/genealogical database project)
Historic Philadelphia / Betsy Ross House: Phillis the Washerwoman
IPIPC New Africa Cente: The Lancaster Ave Historic New Freedom District Tours
Library Company of Philadelphia: Program in African American History
Philadelphia History Museum: Scholarships for History Lessons
Pulley & Buttonhole Theater: One More River to Cross
Villanova University: Last Seen--Finding Family After Slavery
2016 Cycle Awards
Abraham Lincoln Foundation - History Making Productions: O. V. Catto 16 pg newspaper and study guide
Beacon Theatre: Frederick Douglass in the Community program
Chester Children's Chorus:  Junior Counselor leadership development
Eastern State Penitentiary: Searchlight Series
Historic Fair Hill: Field trip program
Jubilee School: Children's Campaign Against Police Brutality
Kennett Underground Railroad Center
National History Day Philadelphia: Program support
Pennsylvania Academy of the Fine Arts: Family Arts Academy and School Visit Program
YWCA Tri County Area: Stand Against Racism
2015 Cycle Awards
Cliveden: Interactive dramatic experience about the lives of people enslaved by the Chew family at Cliveden
Friends of Independence Historical Park (collaboration with the African American Museum of Philadelphia: Emancipation 2015: Considering the Relevancy and Legacy of Emancipation, 1865-2015
Historical Society of Pennsylvania: William Still digital history project
Land Conservancy for Southern Chester County: Bucktoe Cemetery Summer Education Program
Moonstone Arts Center: Hidden History program, "Education in Black and White: The Institute for Colored Youth, Octavius V. Catto and the Struggle for Freedom"
Pennsylvania Humanities Council: Light Up Chester awards program to demonstrate how the arts, culture, and creative expression light up Chester PA
Pennsylvania Prison Society: To support the publication of Graterfriends, a bimonthly newsletter by and for a prison population that is disproportionately low-income and African American
Philadelphia History Museum at the Atwater-Kent: Exhibition-based school lessons for public school students
2014 Cycle Awards
Abolitionist Law Center:  Human Rights Report on the Death Penalty
Art-Reach: Celebration of African American Arts
Belmont Mansion: "Heritage for the Future" Docent Training Camp
Chester Children's Chorus: Keyboard Kit
The Chester Fund for Education and the Arts: Arts-Infused Education at Chester Charter School for the Arts
Chester County Historical Society: Conservation of Passmore Williamson visitor's book
Cheyney University Archives:  Preservation/Scanning for a Dorsey Collection scrapbook
Constitution Center:  Slavery at Jefferson's Monticello
Ethical Humanist Society (Camp Linden):  Camp Linden Summer Children's Program
Historical Society of Pennsylvania:  Uncovering William Still's Underground Railroad
History Making Productions:  Civil Rights Poster
Library Company of Philadelphia: Constructing Freedom: African Americans after the Second American Revolution
The Mann Center:  Philadelphia Freedom Festival
Mercer Museum:  Traveling Exhibit, "For all the World to See: Visual Culture and the Struggle for Civil Rights"
Villanova University:  Website on the Institute for Colored Youth in the Civil War Era
2013 Cycle Awards
African American Museum: Collection care seminars for smaller institutions
Byberry Friends Meeting: Robert Purvis PHMC marker
Citizens for the Restoration of Historical La Mott: Camp William Penn 150th anniversary
College of Physicians: Medical treatment of U. S. Colored Troops during Civil War
Fair Hill Burial Ground: Children's book on Robert Purvis
Historical Society of Pennsylvania: planning grant for digitization of additional William Still materials
Images of the Motherland, public programming
Independence Seaport Museum: "Tides of Freedom: African Presence on the Delaware"
National History Day Philadelphia: program support
The Nia Center, exploring culture with NIA
Philadelphia History Museum at the Atwater Kent, exhibition-based school lessons
Stenton/Historic Germantown: History Hunters Youth Reporter Program
Temple University: Special award in honor of Charles Blockson